Workflow Kit for an Editorial Calendar
---
With this Workflow Kit for an Advanced Editorial Calendar,

any busy blogger can get an awesome helper in their blog post creation process!

Editorial calendars are a must-have for professional bloggers nowadays. Pen and paper is nice, but it gets complicated to upkeep your productivity, when you are working on multiple posts (or podcasts or videos) simultaneously. Implementing workflows and shortcuts into your blogging process will me a massive time-saver and maintains your sanity.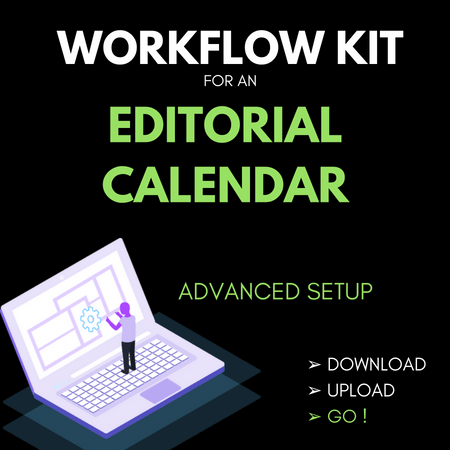 I have taken this setup from one of Trello's official board inspirations, and built workflows around it that not only make sense, but help a busy blogger with juggling various tasks at once and keeping up certain quality standards at the same time. The Advanced Editorial Calendar is also a good setup for people collaborating in the blog creation process. Whether you have a VA, have outsourced some critical tasks, or work in a remote team, the setup of this calendar lays the foundation for a coordinated, reliable collaboration process.
Watch this introductory video to get an understanding how this editorial calendar works!


— If this is currently not your cup of tea, you may want to check out the Basic or Standard Editorial Calendar version! And make sure you read this article to understand the differences between these three versions!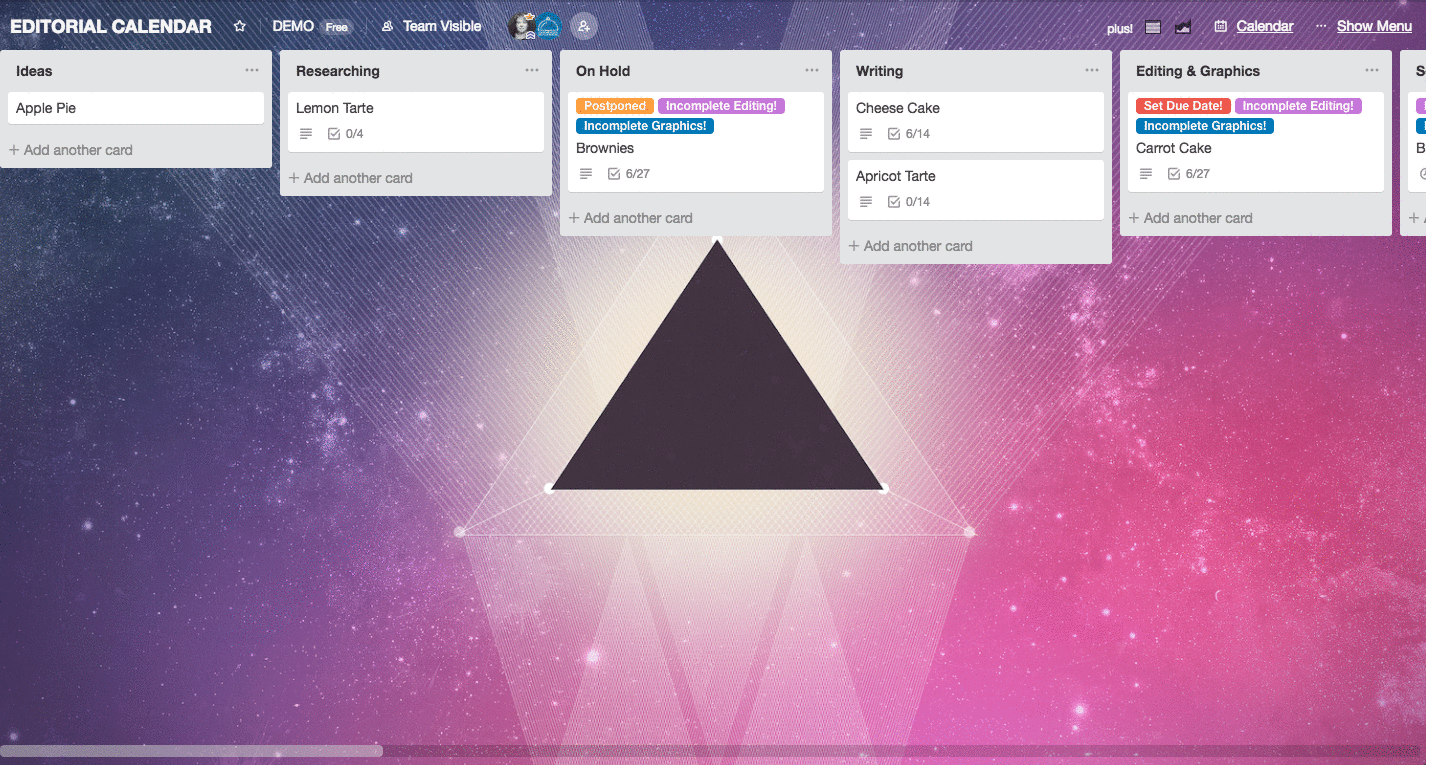 These are the main features that are currently implemented into the board setup.
Automated checklist attaching,
Intelligent transitions between lists,
Sophisticated due date tracking,
Checklist verification & incomplete checklist notification
Smart label trigger,
Tracking & reminder,
Label management
These features can significantly unburden your blog post / podcast / video creation process. Along with the Calendar Power-Up that you can activate right inside your Trello board, you will have a complete tool to manage and maintain your blog posts.


Included in this Workflow Kit are the commands responsible for the smart workflows and automations in this editorial calendar setup. All commands are easily understandable and adjustable (it's plain English), and in the tutorial I explain step by step what you have to do to set up your editorial calendar board.
Also included in the Workflow Kit are text files with pre-created checklists. You can use these as a template for your editorial calendar workflow, or you can replace the checklists with those you prefer to use.
I have also added a full page of links to articles and video resources.