Getting Started with the Butler Power-Up - An Online Course & Workshop
---
The only online course on the web that teaches you how to create workflows in Trello with the Butler Power-Up.
---
In this course, I will teach you the various features that the Butler Power-Up comes with.
The special feature of this course is the workshop module.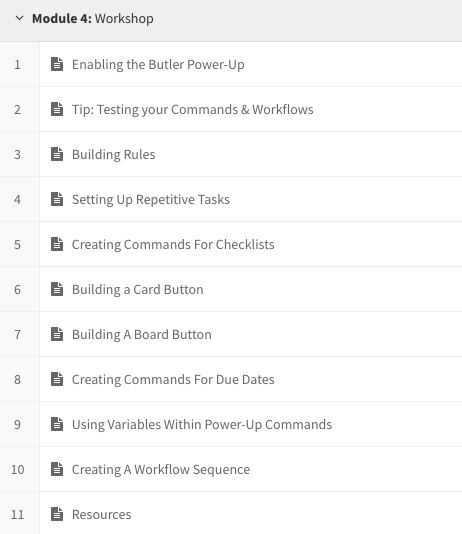 In this workshop module, students will create commands with a varying difficulty themselves. I provide the tasks and give you some hints, and students will learn-by-doing how to set up Butler-commands for these tasks.
It's not only a great learning environment, but with the learning from this workshop module students will get to know so many facets of the tool that they will feel inspired you to use the new skill for their own purposes.
---
For a limited time only, students enrolled in this course, will get a significant discount (30%) for a subscription with Butler for Trello!!!

---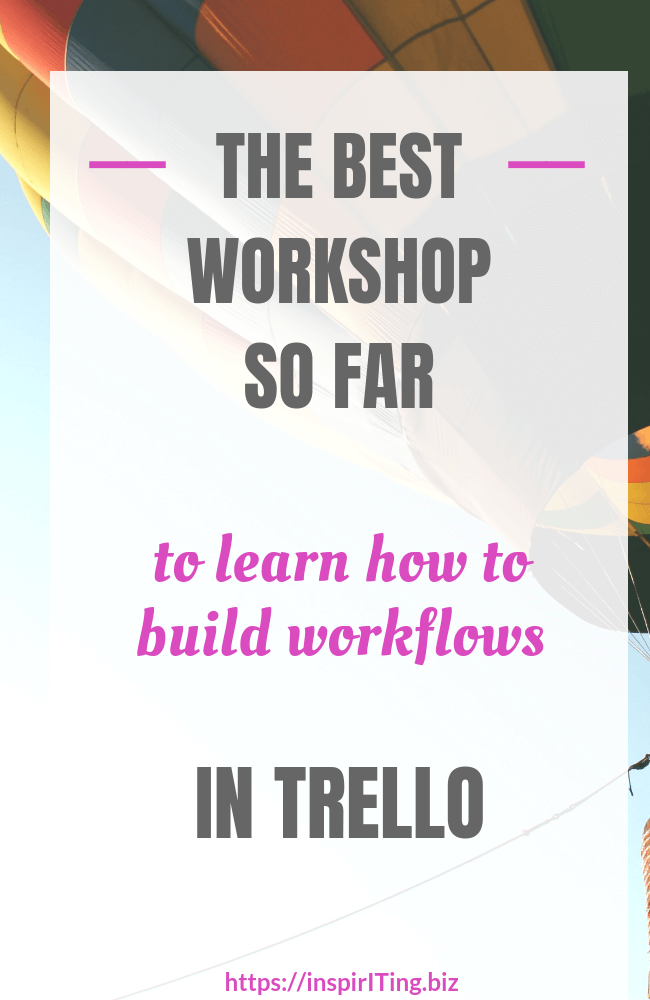 In this online course you will experience what it takes to create workflows with the Butler Power-Up.
This online course is designed for Trello users who are eager to learn how to create commands and build workflows that spice up their Trello boards and take significant workload off their shoulders.
In this workshop course, you will learn how to set up rules, schedule repetitive tasks, build workflows and set up on-demand automations in Trello with the Butler Power-Up.
---

---