Workflow Kit for Classic Trello Boards
---
How can you quickly build an automated Trello board – the classic style?
With this Workflow Kit, for instance!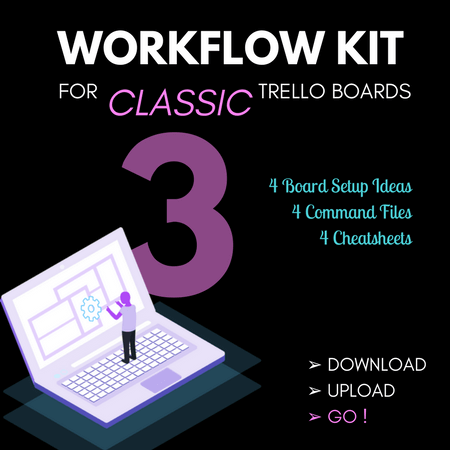 It contains four different files with pre-written and tested command codes to build classic Trello boards – with 3 lists: 'To Do', 'Doing', 'Done'.
There are four different files included, each enabling a more complex board setup.
The workflows created for import will help you to automatically:
move cards between lists,
sort cards,
archive cards,
handle urgent and postponed tasks, and more.