Checklist Champion - An Online Course & Workshop
---
Learn the best ways to use checklists for workflows in your Trello boards!
---
In
I am teaching you the in's & out's of setting up workflows with checklists.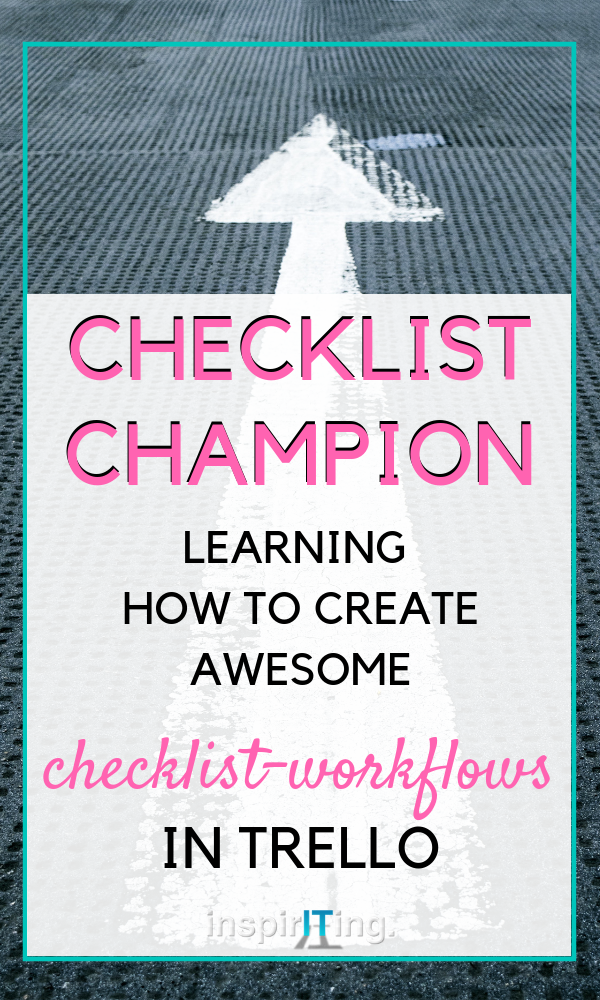 ---
When you use an automation tool like Butler for Trello, you are going to need a background of knowledge so that you know how to best use certain features, what to take care of and how to circumnavigate some of the inherent traps and limitations during workflow creation.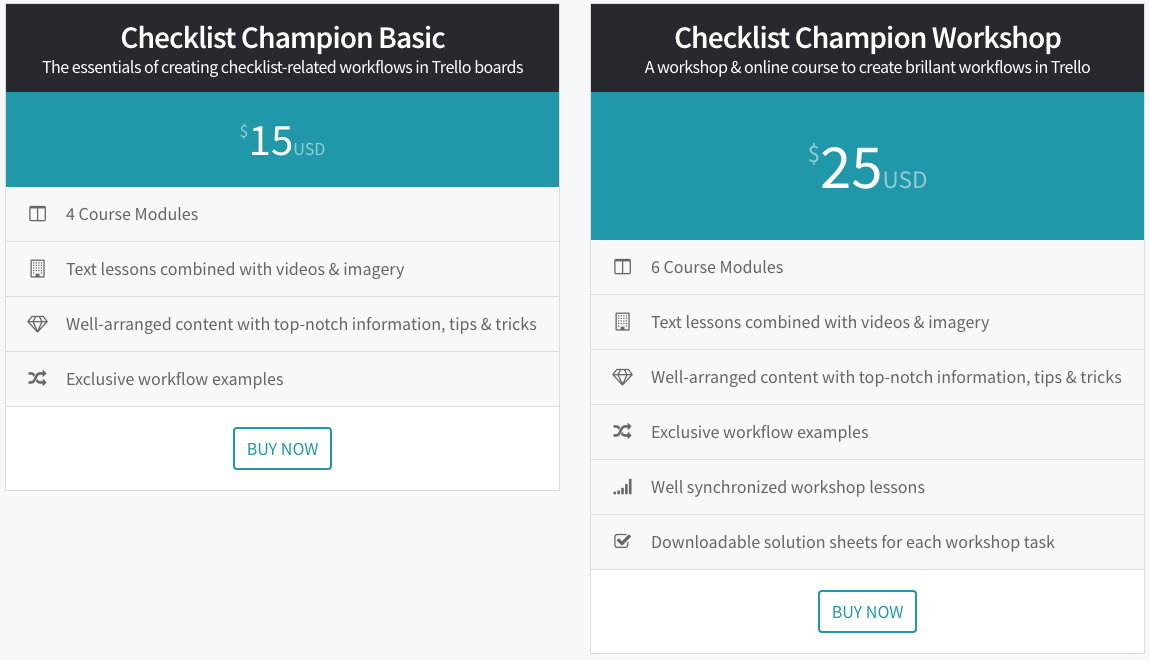 As I add more material to the course, the prices will adjust.
If you enroll early, you will benefit from the special introductory prices displayed here & still get access to any of the new materials added.
---

---
The Checklist Champion course will come in 3 versions. Two of them are already finished:
The basic version of the Checklist Champion online course is tailored to
understanding the different facets of checklists and checklist items within Butler for Trello,
how they work within certain command types in the Butler Power-Up,
highlighting interesting use cases and workflow ideas.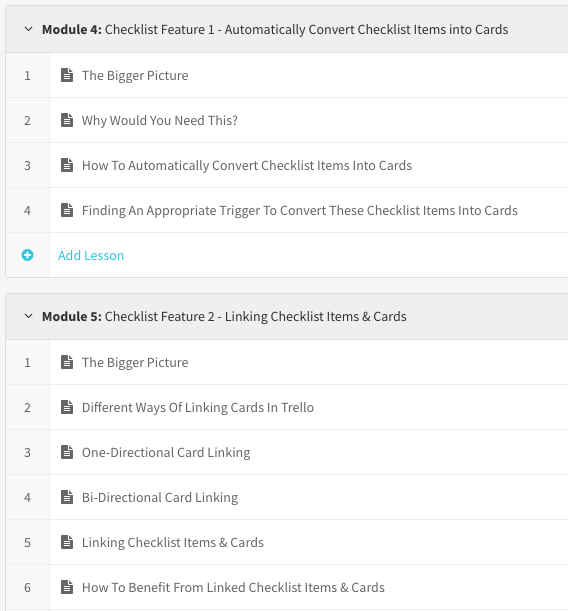 If you like to deepen your understanding of the topic and practice workflow creation with checklists, I recommend you choose the Checklist Champion Workshop instead. In this version of the course, you will be able to explore different aspects of checklist commands by creating your own commands and workflows!
---
The third course version will contain a lot of downloadables, an eBook with the course content and a Workflow Kit with command codes for a Trello board for developing a digital product. (I do not offer this Workflow Kit for sale currently, so this is going to be a rare opportunity!)
---

---